See, pet, feed and learn about our rare and unique animals.
Glenlothian Farm is home to a range of over 20 species of farm animals, birds and rare species. We are one of the few animal education parks in New Zealand to have the Bennetts Wallabies.
Located in West Melton, our petting farm is ideal for families, private groups, picnics and birthday parties and rest home or preschool outings.
Feed the animals
Pet the animals
Children's parties
Have a picnic or barbeque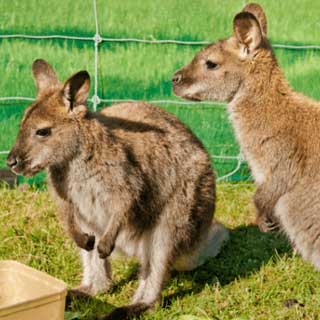 Bennetts Wallabies
We are proud to be one of the few licensed farms to have the Bennetts Wallabies. Wallabies are a wide spread pest in New Zealand, and Glenlothian Farm provides education around the management of wallabies in New Zealand.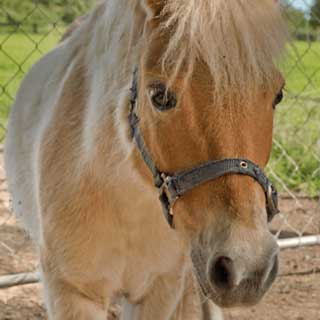 Shetland Ponies
Children love to pet the ponies! For their size, Shetland ponies are the strongest of all horse breeds.
Enderby Island Rabbits
These small, silver-grey rabbits are the world's rarest breed of rabbit. Originating from Europe, the rabbits were released on Enderby Island – an island 405 km's below Stewart Island – in 1865 as a meat source for shipwrecked sailors.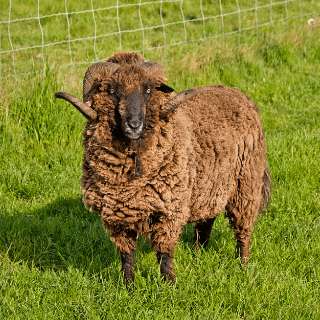 Arapawa Island Sheep
Arapawa Island sheep are a black skinned, brown wooled sheep that were introduced in 1867. Of Merino origin, the rams often have large spiralled horns.
Canterbury Blue Pig
These are a rare breed of pig that are found predominately in North canterbury. They were introduced to New Zealand from Europe from 1922.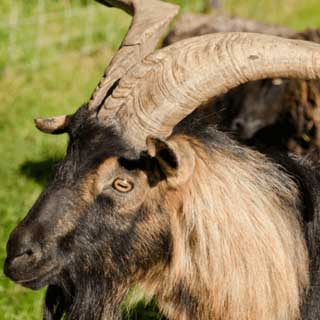 Arapawa Island Goats
These goats are one of the rarest breeds of goats in the world. They were introduced into New Zealand by Captain Cook from approximately 1773 from an old English breed.
Waipu Goats
Waipu goats are believed to be the purest Angora stock left in the world. Their numbers are less than 100 in the world.
Cape Barren Goose
A native of Australia, the Cape Barren goose is large and grey with a distinctive lime green beak.
Guinea Fowl
Introduced from West Africa, Guinea fowl are great guardians as they are known to scare off rodents and sound alarms whenever trouble occurs.
Kune Kune Pig
The kune kune pig originated in Asia and were kept in Maori communities from the early 1800's. They have the unique feature of "Tassels " under their lower jaw.
Gotland Sheep
Gotland Sheep originate from the Baltic Island in Sweden. Their wool was used for the Elvin cloaks in Lord of the Rings.
Stewart Island Sheep
Stewart Island Sheep are a rare breed of sheep of New Zealand origin. They were first farmed on Stewart Island in approximately 1874. These small hardy sheep have the feature of a "Badger face", which likens them to looking like a panda.